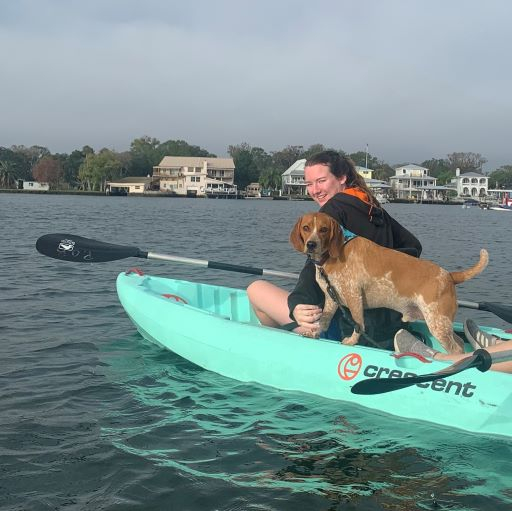 The Upper Mississippi River Basin Association is pleased to announce that Michaela Crowley has started as GIS and Planning Assistant in support of UMRBA's Oil Pollution Act work.  In this capacity, Michaela supports GIS data development for the Inland Sensitivity Atlas and related projects. 
Michaela is currently working on her Master's degree in Urban and Regional Planning from the University of Florida.  Her career experience includes serving as a Strategic Planning Research Assistant for the Minneapolis Parks and Recreation Board and Research Assistant for the Cannon River Watershed Partnership.  Michaela holds a Bachelors of Arts from St. Olaf College in Minnesota, majoring in Environmental Studies and Race and Ethnic Studies. 
Michaela enjoys visiting National Parks, spending time at the beach and kayaking with her dogs Al and Gideon. Her favorite views of the river are from St. Anthony Falls and Great River Bluffs State Park.
Please join us in welcoming Michaela!  Her contact information is mcrowley@umrba.org.