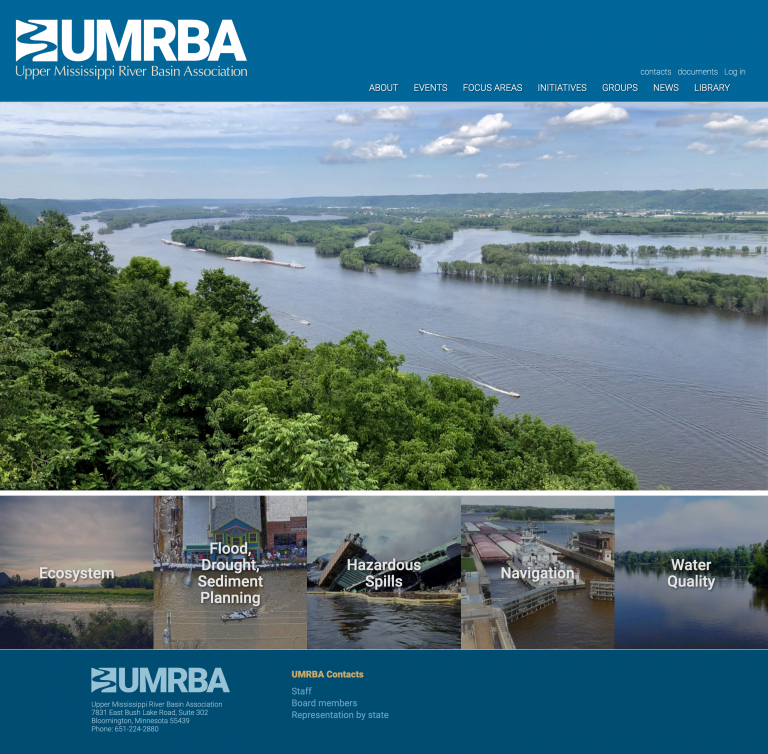 UMRBA is excited to launch our new web presence.  We hope you will have a good experience, finding information and learning about the work we and our partners are doing to protect and improve the many river uses.
We will continue to expand website content, particularly with information about the river ecosystem, economy, and people who live along the river, and work to improve it.
Our primary goal was to create a more accessible, useful resource for you to find information on the river, the ongoing and historic programs, and projects, and UMRBA's current events and upcoming meetings.
Please contact staff with any questions or suggestions.