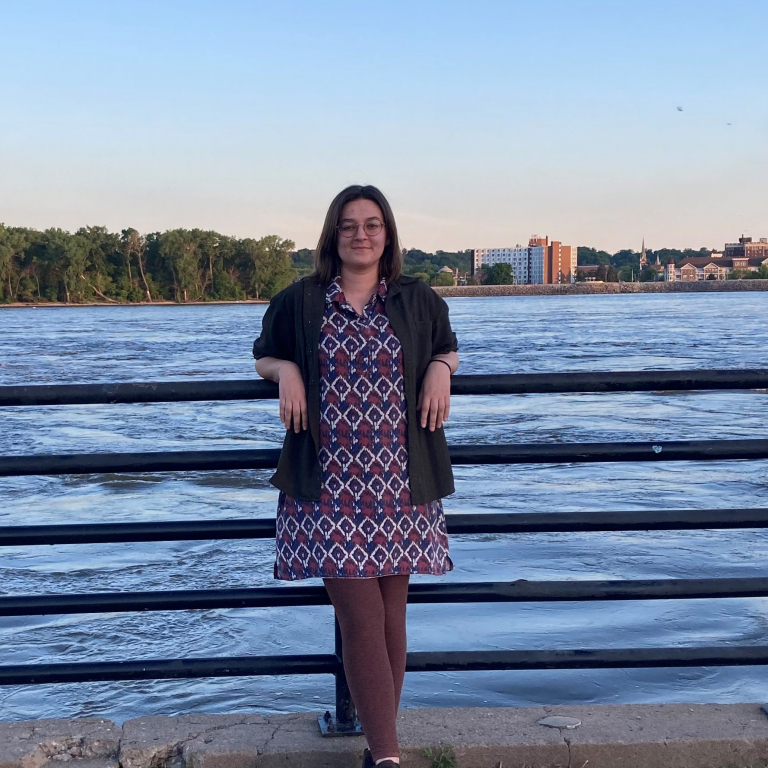 Erin Spry joined UMRBA as a Project Specialist in 2022.  In this role, Erin will assist in implementing UMRBA project-specific priorities such as research, communications, and developing opportunities and means for interagency collaboration and coordination.  Erin's area of work will primarily focus on water quality and quantity as well as ecosystem health.
Erin's previous experience includes serving as a hydrologist for Minnesota Departments of Natural Resources and Agriculture and as a wildlife technician for the Minnesota Department of Natural Resources.  Erin holds a Bachelors in Geology from University of Minnesota. 
Erin enjoys gardening, playing music, and sewing. She spends a lot of her time hiking, camping, and kayaking with her partner. Erin has three cats and four chickens and hopes to one day turn her city chickens (and city life) into farm chickens.